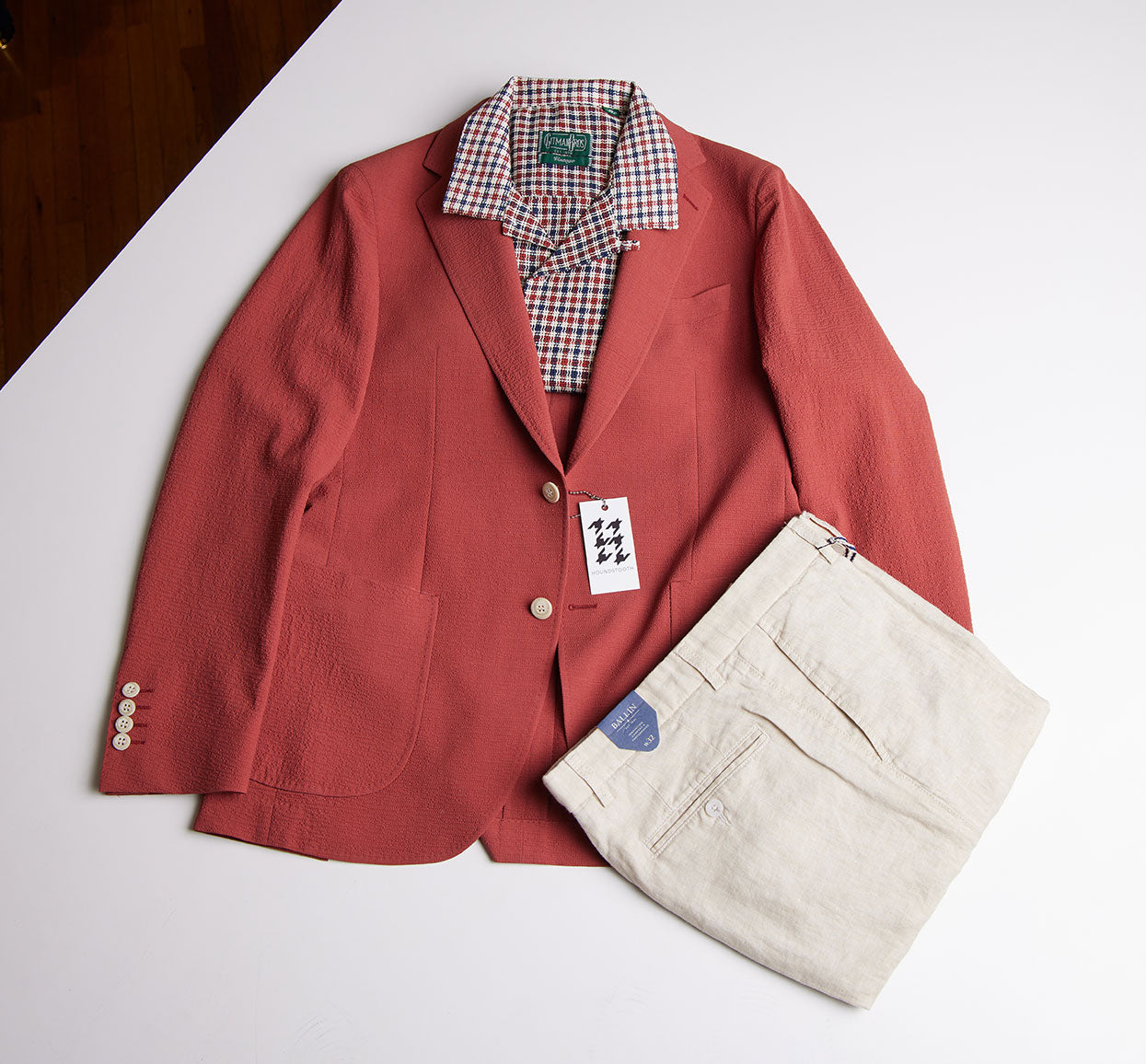 We stock a lot of great ready to wear options in our shop. A few hundred suits, a few hundred sportcoats, denim, trousers, dress shirts, shoes, and a good bit of casual wear as well.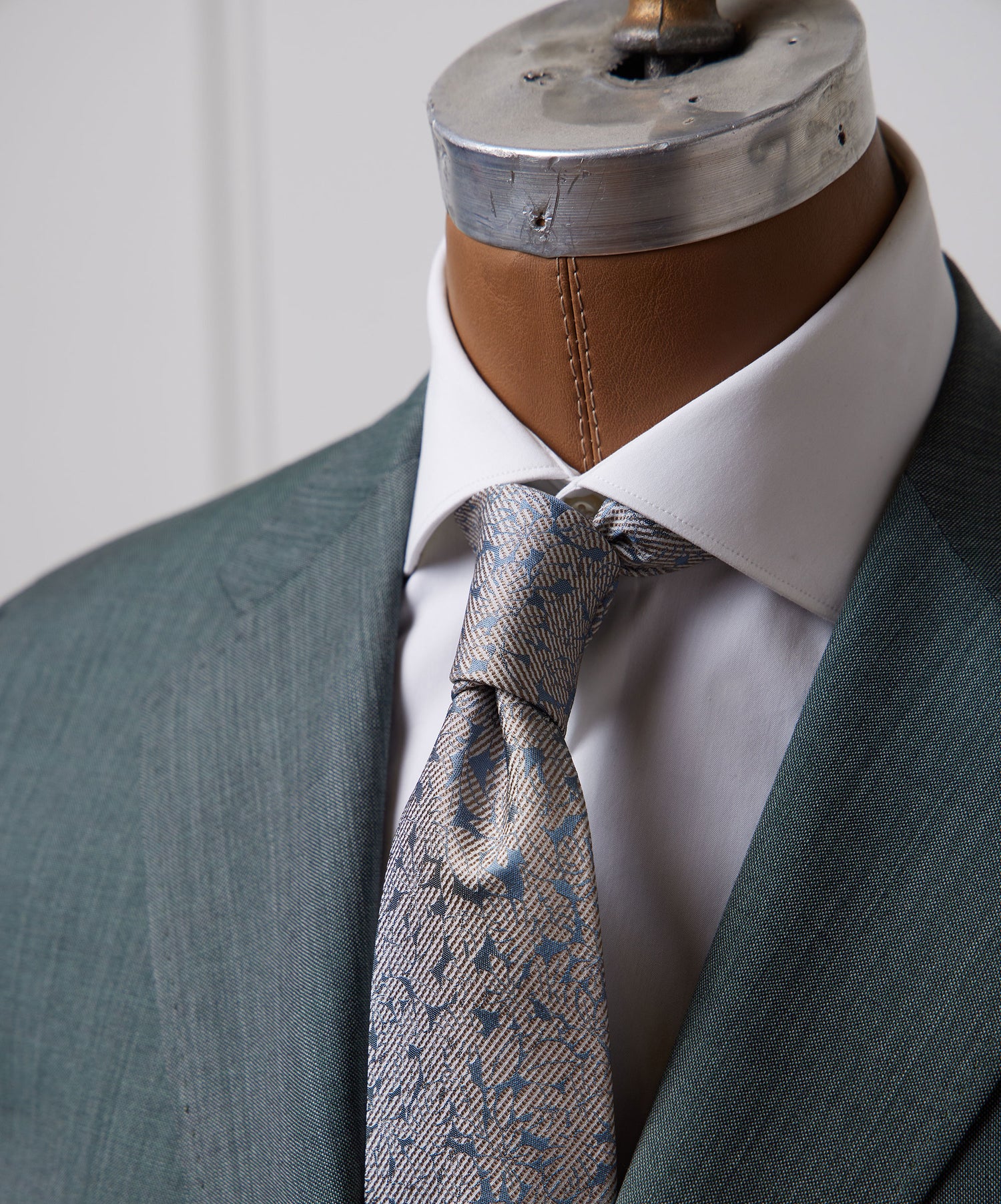 We like specialists.
Our shirts come from shirtmakers, our trousers and denim are from companies that only make trousers. We prefer companies that do one thing, and do that one thing great.
Suiting
We stock a few hundred of our private label suiting at any one time. A large selection of basics and fancies, carried in sizes 36-52. If you're in a hurry but still want something great, we got you covered.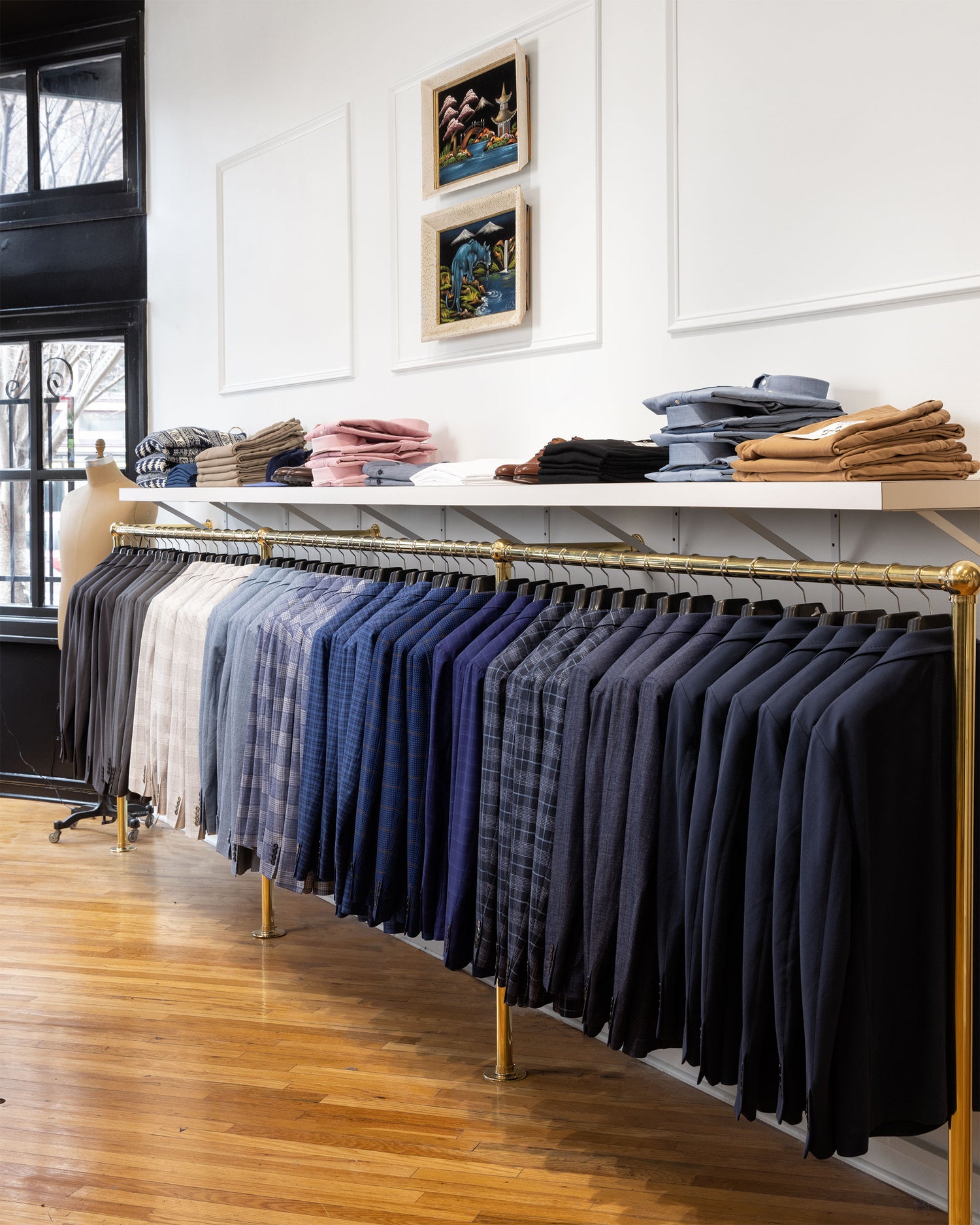 Casual Wares
Maybe a casual American made shirt is what you're looking for. A great pair of Chinos, a new belt, sportshirts, we have it all and then some.